FOY-AIR Motorsport PEUGEOT 206 REAR WHEEL DRIVE RALLY CAR.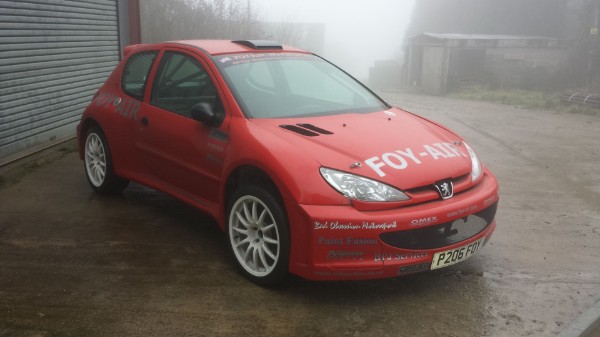 The following pages will give you a brief in site in to our own Peugeot 206 Rear Wheel Drive Rally Car, Covering Throttle Bodies, FOY-AIR Designed and built Suspension and our own designed and built Pneumatic Paddle Gear Shift System.
Click on the Links on the Left To View More.
Thanks For Viewing our 206 Page.